Significance of Customer Support in Retail Business
Customer support is one of the most important aspects of a business. It's where you can get direct feedback from your customers, and it allows you to understand what they're looking for. When done right, customer support can help you win over customer loyalty and boost your revenue.
Customer support in Retail Business is even more important because it's often the first point of contact between a customer and your brand. 
Customers can now take their time to decide what they want to buy as they browse through the website. They can even get reviews from other customers before making any purchase. 
This is where customer support comes in. It helps you in getting a better understanding of your customers and their needs so that you can provide them with the best service possible.
Nature Of Customer Support in Retail Business
When it comes to customer support, retail businesses have a unique challenge: they need to be able to help customers quickly and efficiently without having to send them away.
This makes the nature of customer support in retail businesses very different from other industries. Customers can't always come back tomorrow or next week if they're having problems with an order. They need help right now — or at the very least, they want the opportunity to talk to someone about their problems so that they'll feel better about their overall experience as customers.
Luckily, there is our path-breaking helpdesk solution – Helpinbox.io  that can help streamline the customer support process so that it doesn't become a drain on your time or budget. 
In this article, we have discussed 5 ways to streamline holistic customer support in a retail business.
3 Ways To Redefine Customer Support In Retail Business
The nature of customer service in retail business depends on the size and type of business. It also depends on whether you're operating an online store or a physical one. Here are 3 ways you can redefine customer support in retail business:
Customer feedback is a powerful tool that can help you improve your business. It's also an opportunity to learn more about your customers, their needs and what they want from you.
The best way to get customer feedback is to ask for it. You can do this by using surveys or asking customers directly through live chat, email or social media.
However, not all feedback is created equal. Some customers will be happy to give you some quick feedback, but others will need more time to think about their experience before answering questions about their experience with your brand. 
Not just take feedback, but also try and analyse the loopholes. Utilise it as a part of learning for future goals.
Personalised Customer Experience
The customer experience should be  highly personalised for any customer. 
Customers want to feel like they're being treated as individuals. They want to know that their concerns are important and that they can count on you to deliver the best service possible.
Personalising the customer experience goes beyond just sending emails based on customer preferences. It also includes being able to answer questions about specific products and services, as well as offering recommendations based on purchase history, past grievances and other data points from your helpdesk solution.
Omnichannel Customer Support 
Omnichannel is a term used in retail to describe a unified approach to providing services and products across multiple channels, such as in-store, online and mobile.
Omnichannel customer support enhances the customer experience by offering consistent communication across all channels involved in the buying process. It also helps you build relationships with existing customers and acquire new ones by providing an easy way for customers to contact you at any time or place by using their preferred channel.
Takeaway
In the end, retail business including e-commerce is still a relationship business. We should always be working to improve those relationships. The tips above are a good starting point for making the most of e-commerce customer support. 
They're especially useful for smaller retailers and startups that may lack the money or time to hire an in-house customer service staff or outsource services completely. But even larger retailers can benefit from these tips. As a way to enhance the user experience, improve conversion rates, and allow shoppers to feel more confident about buying from you, customer service doesn't get much better than this!
Our exemplary customer support solution – helpinbox.io comes with all the capabilities to simplify your customer experience.
To know more about helpinbox.io and how it can be a game changer for your retail business, book a demo today!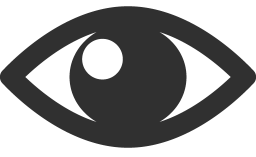 394