A Reliable Ticketing Software
Engage, Support and Retain Customers Effortlessly
What is a Ticketing Software?
A ticketing software helps users solve their problems through a single (or multiple) points. A ticketing software allows users to troubleshoot problems, track their issues, and get assistance regarding products or services.
60+
Years Of Management
Team Experience
1 Million+
Interactions
Handled / Day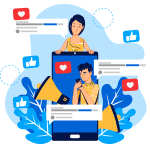 Enhanced Customer Support
A single platform will help you give support to all your customers without any delay. Your employees will be able to easily manage queries and doubts coming from various platforms.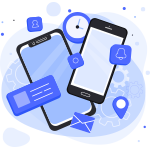 Anywhere, On the Go – Helpinbox.io Mobile App
HelpinBox.io has a specially designed app for mobile phones which will help your employees to resolve issues, on-the-go. Your employees can view previous chat histories and respond to queries on Whatsapp, Facebook, emails and calls from one platform, through their mobile phone.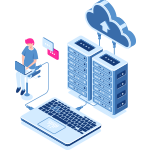 An Information Database
Having relevant information about your customers will help you get a better idea of how to approach a customer when you deal with them a second time. HelpinBox.io stores all the relevant information to help you get around the preferences of your customers so that you get a better idea of their inclinations when they would like to associate with you again.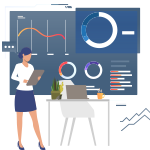 Analytics and Reporting
Get detailed analysis and report of all issues raised. Supervisors will be able to see all the unresolved queries and if needed, would be able to intervene and resolve them on their own.