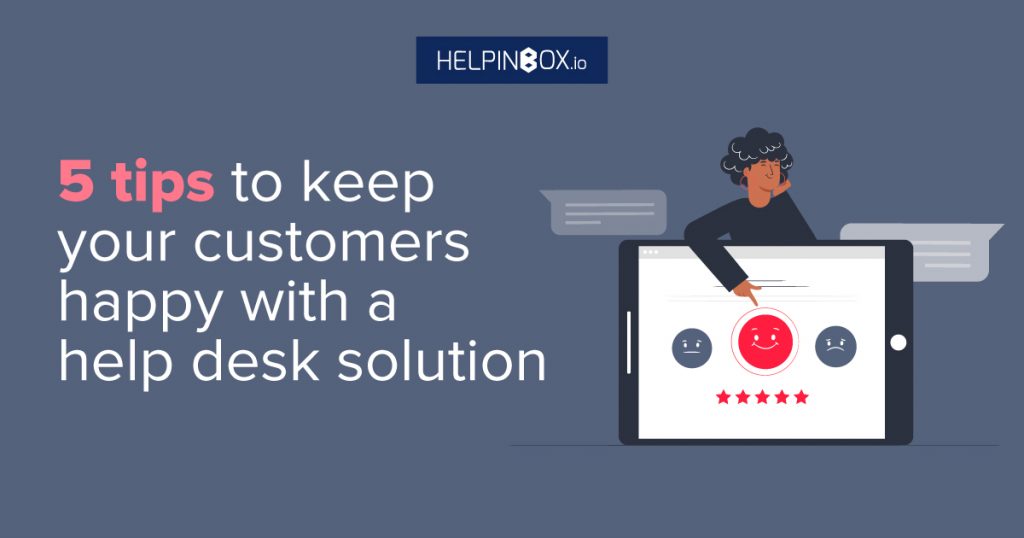 A help desk solution is much more than just a support ticketing system. It's a powerful tool for managing customer interactions, which means you can customise it to fit your business processes. 
With the rise of live chat and self-service options, many companies are re-evaluating their customer support management processes, and using the help desk solution features in the right way can help organisations enhance their customer experience.
Here are 5 tips to keep your customer happy with a help desk solution
Sharing with a few tips we have learned through our observations that you should follow.
Respond promptly
One of the biggest frustrations for customers is not being able to get a reply from a business even after multiple attempts. Customers want to be heard and feel valued by the businesses – and if there's no response, they will likely trash talk about how bad the company is on social media and review sites. Hence brands need to be transparent in course of action and respond promptly. The key is to have internal & external SLAs and monitor them daily. 
Support customer questions with effective solutions
Support your customers by answering any questions they may have, and respond in a timely manner. You can develop the most amazing product, but if the product support system is lacking, then you will have a retention problem. Remember that customers may have a lot of questions about your product (hence why you should have great documentation available), so be patient and answer any questions they may have across channels. Also, getting frequent customer feedback is crucial for business growth and product development. 
Be available for the customers
Your support team should be there at all times to assist your customers. The best way to empower your team is to make sure that they are well-equipped and knowledgeable. The use of a ticketing system allows you to track the progress of each customer service request. These systems also allow your support team to administer an action plan and monitor its progress.
Be proactive
There's a lot of focus on the fact that you should respond quickly to tickets, but what's more important is how you respond. Contact center agents should take the time to provide helpful responses by accessing all the information available and resolving issues whenever possible. The best way to provide quality support is to be proactive about it. If something goes wrong for a customer, apologise for the inconvenience and ask what you can do to fix it. Offer solutions and work with customers until they are satisfied.
Empathise the right amount
Being empathetic toward customers and their problems is another key element of providing excellent customer service, but it is important not to over engage. Going overboard in an attempt to empathise with a customer can actually make them feel like they are being talked at rather than listened to. Listening and empathising with your customers can go a long way toward creating positive experiences and building loyalty among repeat customers.
About Helpinbox.io
Helpinbox.io is a new-age help desk software that allows your team to provide the best customer experience. It is a multi-channel ticket management system that merges customer queries from various channels (such as phone, email, chat, video, and social media) on one platform.
A ticket management system is the most efficient way to handle queries and improve the reputation of your company. It is a kind of software that helps organise, prioritise and respond to customer queries in an organised way. With this system, you can store information about customers, follow up after they have been assisted, and track their issues over time. It can be used by anyone who works in sales or support departments.
Features of helpinbox.io that will help keep your customers happy:
Automated Ticket Generation and Search
Helpinbox.io supports automated ticket generation over multiple channels, such as email, social media. You can even generate tickets manually. The solution also allows the agent to search tickets by users/ticket numbers,  ticket owner, ticket status,  department, priority, subject, etc.
Notes Management 
The agent can attach an unlimited number of notes to each ticket that he gets. These notes are then reflected in the view ticket window. Helpinbox.io also supports adding attachments to specific tickets.
Automated Notifications to Customer
The status of the ticket is automatically shared with the customer, so they are aware of the progress of the ticket raised by them.
Calling feature
The agents can connect to the customer through helpinbox.io itself with a calling feature. The agents can also receive inbound calls on helpinbox.io. 
Conclusion
To  sum up, a ticket management system like helpinbox.io can be beneficial to you because:
It provides ways to handle your customer's requests in a systematic way.

It allows you to keep all queries in one place.

You can easily track all queries on a single platform.

You can manage all your customer's requests online.

You can view reports of all queries and their statuses with ease.

You can manage your business from anywhere at any time with the help of this tool.
We understand how important customer support management has been pre and post-pandemic. It is even more essential to consider enhancing your customer service and providing an even better user experience to your customers.
You can check out more features on the website, or contact us at any time.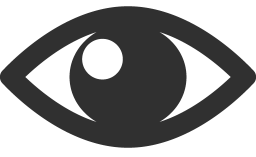 767