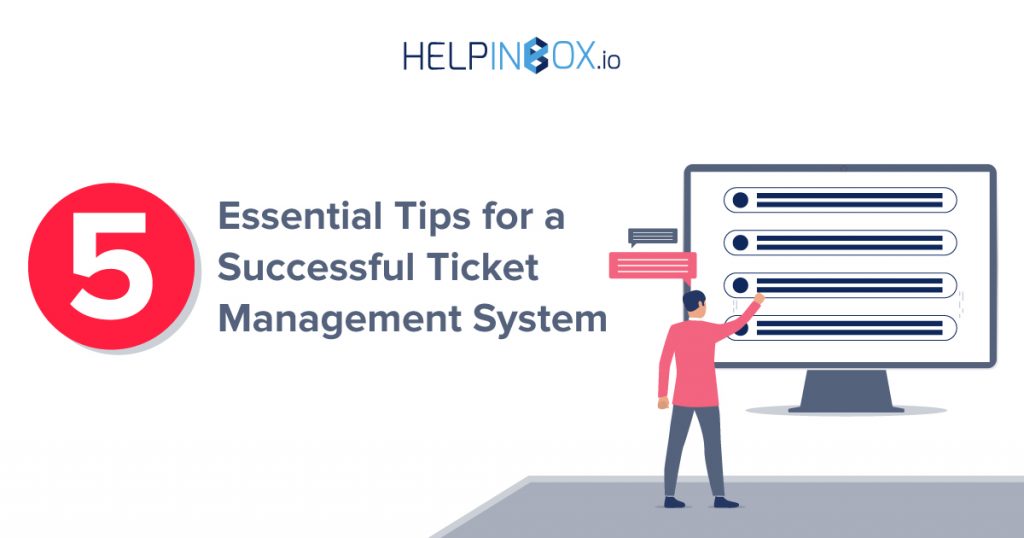 Customer satisfaction is the key to any organisation's success. In the modern world, a ticket management system is essential for every small or large business to track, report and resolve customer issues promptly. A ticketing system can help you streamline your internal processes and enhance the overall customer experience.
A ticket management system is more than a software program. It's a whole set of processes that help your organisation manage the incoming and outgoing aspects of customer service.
For customer service focussed organisations, a ticket management system helps achieve key business goals such as building trust with customers. The system should facilitate communication with customers (and prospects), provide support for products, features or services, and be a useful tracking tool for customer support teams.
Here are 5 tips for designing a successful ticket management process
In an ideal world, the support agent should respond to every ticket as soon as it is submitted. But in reality, that's not possible. To make sure your support team can address the most important issues first, you should prioritise your tickets. You can do this in multiple ways:
Have some less critical requests go through a different channel than the more urgent requests. For example, you might have all support tickets come in via email while having a separate phone number for emergencies only.

Assign each request a priority level that's determined by the customer profile or by whoever it's assigned to.
When you have dozens or even hundreds of tickets coming in each day, it can be challenging to keep them straight unless you have an effective organisational system in place.
Here are a few things to consider:
Use categories and subcategories to help your team keep track of what requests are related to what projects or departmental functions. Assign every ticket to a specific person on your team who's responsible for seeing it through from start to finish or who at least has the authority to reassign it if required.

Don't let tickets sit too long before they are addressed. Companies need to address their tickets as soon as possible because they will only get worse over time if they are not taken care of properly. It's easy to think that you can just ignore them, but the truth is that this will lead to more problems down the line.




Establish clear guidelines for escalation of tickets. Clearly defined escalation procedures based on established criteria ensures that issues are resolved promptly. Additionally, have procedures in place to escalate to senior management if necessary.
The whole point of a ticketing system is to make life easier for everyone involved including customers and employees alike — so it's important that it does just that! One way companies have found success with this is through automation: using software programs or other tools like IVR and chatbots that automatically handle certain steps in the process without human intervention.
You can use automation to:
Track the ticket issue by reading through ticket descriptions and auto-responding to customers via NLP.

Forward or follow up on tickets automatically

Give updates on bulk tickets (having similar issues) 

Dispense tickets automatically via email, text message, or phone call
Providing support to customers is one of the most important aspects of any business, but the way companies provide support is evolving. The key to any successful relationship is clear communication, and the same applies to your business and your customers. When it comes time for you to install a new ticket management system or update an existing system, make sure that you provide all the information your customers need to get in touch with you when they have an issue.
You can do this by placing links to your support pages on every page of your website. You should also put links to your FAQs on every page so that users can self-service their problems. 
As for the customer support team, you must educate your agent about your ticketing system, especially if it is new to them. Give them ample time to adjust to the system as well as provide some training on how to use it effectively and regularly. You can also provide directions on how they can get help with their tickets through phone or email. Make sure everyone knows what the ticket system is and how to use it. 
Generate a ticket in multiple ways
A customer should be able to generate a ticket at any time, from anywhere, using any device. This means providing customers with multiple ways to get in touch with you. It's not enough just to have a contact number or email address on your website; you should also have a chat feature and maybe even take things one step further by having support on social media accounts i.e. Facebook, Twitter and LinkedIn. Most importantly, ensure that tickets generated through these different channels are funnelled into a single place so that they can be sorted and prioritised. 
Conclusion
The importance of a ticket management system can't be overstated. Not only does a ticket management system streamline your support operations but it also gives you the ability to quickly and accurately measure your processes. Having a sustainable ticket management system is essential for any organisation regardless of size. We hope these above tips help you design a successful ticket management process. 
If your organisation doesn't already have an efficient support process in place or you are not happy with your current ticket management system, book a free demo with HelpinBox.io.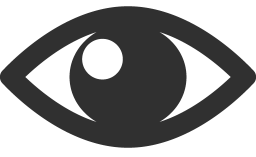 518