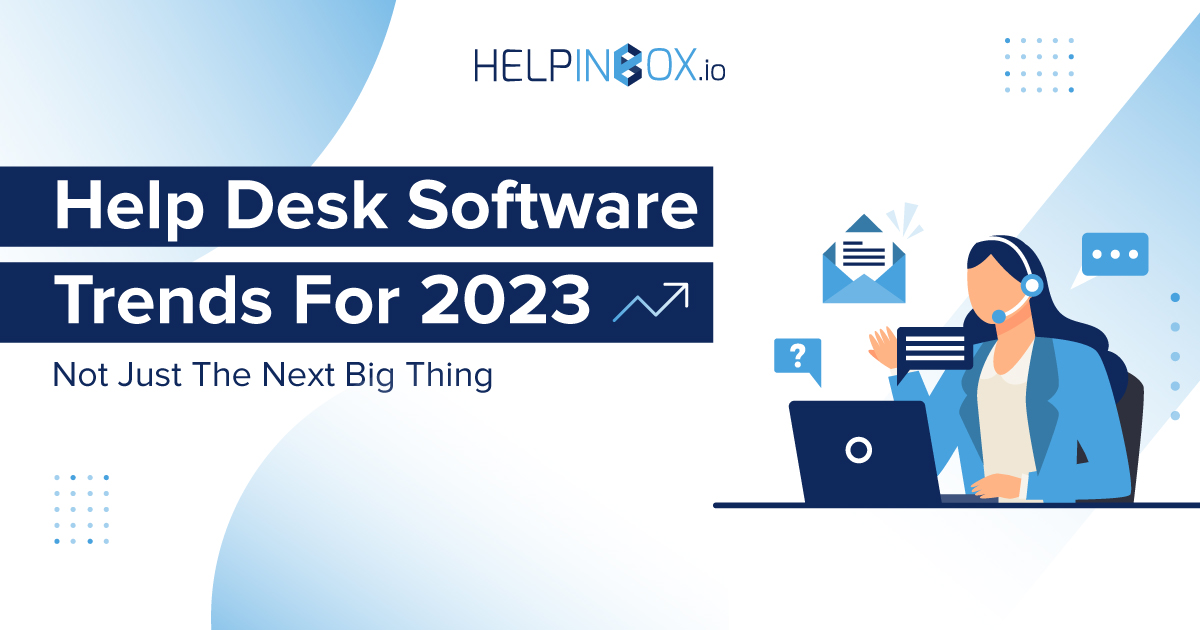 The help desk software industry is becoming more like other enterprise software markets and has to adapt, evolve, and keep up with market changes in order to stay relevant. In the next 5 years, we can expect to see trends in the help desk software industry that challenge established players and open opportunities for new companies to enter.
According to a recent survey, 60% of high-productivity customer service teams count on an IT help desk solution to ensure smooth sailing during customer service interactions.
If you want to make your customer service team more productive, consider using a robust IT help desk solution like Helpinbox.io to overcome the approaching challenges like a cakewalk.
Let's discuss 5  rising Help desk softwares trends for 2023 and beyond, that will help you gain an edge.
Help Desk Software Trends For 2023 
The Rise of Omni-Channel Support 
The rise of Omni-Channel support is one of the biggest trends that we see in the help desk software industry. This trend is all about providing a holistic experience to customers, which means they can interact with your company through multiple channels such as phone, email, chat, social media and so on. Further, omnichannel support also means to maintain customer interaction history across channels and ensure no duplicates in communication or updates.
Today, customers should have the option to reach out to you via any medium they prefer. Hence, it is important that companies offer an Omni-Channel support option, which will allow them to get a faster response and solve their issue easily.
Self-help first and rich in data
The modern consumer is self-sufficient. They want to be able to solve problems by themselves before relying on others. And in this regard, a help desk software tool can be truly helpful. It allows you to store handy information like FAQs, how-to guides, and help articles as a knowledge base. This way you can help customers resolve their issues faster without any human intervention.
  Service Level Agreements (SLAs) Customization
The need for customization and flexibility is a key trend in IT service management. Clientsare looking for software tools that can be tailored to their individual needs, and vendors are responding with flexible solutions. 
This year, we're seeing more companies adopt customizable features that allow clients to add or remove specific functions from their software, depending on their requirements. For example, HelpInBox.io is  already offering multiple SLA templates and allowing clients to choose the right one for their needs. You can also create your own SLAs by updating thepre-existing templates.
In the coming year, we expect more businesses to start using customised SLAs as a way to deliver personalised services across their customer base..
  Compliance with IT Security standards
Compliance with IT security standards is a way for companies to demonstrate that they are taking reasonable measures to protect their data from intrusion. This will become even more important as hackers get more sophisticated and more determined.
The best systems will have features that make it easy to comply with security standards, such as the ability for users to set passwords for their accounts and enforce password rotation policies. 
Easy-to-use Reporting, dashboarding & analytics
Reporting and dashboarding is no longer just a feature that supports a help desk, but they have become an essential part of it. As businesses have moved from a reactive to a proactive approach to managing customer issues and requests, they need more than just ticket management functionality to help them manage their business.
In order to stay competitive, it's important that your support team has access to all of their data in one place. One of the biggest trends in help desk software is easy-to-use reporting and dashboards that allow users to view all of their data without any additional training or experience. These dashboards should be customizable so that they can include the information that matters most to your business and your customers.
Takeaway: The customer experience is continually becoming more personalised. Help desk software is keeping up with the times, embracing new methods of communication that are becoming increasingly popular among customers: live chat and social media support, customer service apps and self-service portals. To keep your customers satisfied, you need to be able to meet those emerging expectations while finding ways to enhance the results your help desk software can provide.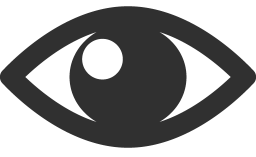 544