The basic purpose of a help desk software is to provide support to organizations in queries and complaints resolution of their customers and end users for their products or services. Modern buyers chose the platform of their convenience hence, it is inevitable for businesses to assist them everywhere. A support ticketing system is an application responsible for customer query and complaint management as well as updating the same in the database.
Help Desk Ticket Lifecycle
A help desk software converts each request into a ticket with a unique number and specified executive information who will handle the request. Here is the lifecycle of a ticket!
A user attempts to submit a ticket to the web-based help desk software.
The helpdesk team of an organization is notified of a new ticket in form of mail, SMS, push notification etc.
A support executive takes over the ticket saying others that he/she will resolve the request. All Communication, sharing files, updates etc. are done through a web-based user interface at the executive end and through mail at the user end. Other people are involved when the request needs escalation.
The executive closes the ticket once it gets resolved.
Or the ticket is sent to the Knowledge Base where it can be edited.
Importance of Help Desk Software in Small Businesses
Those old-fashioned days are gone when customers used to approach in person to a support executive for his query resolution. Manual processing of customer inquiries is no more efficient now! Fast emerging technologies are revolutionizing all sectors of an organization. A Customer Support Software is one of the great examples.

The integration of a help desk software in small businesses can automate their maximum help desk processes. Each small and big customer support task can be done more efficiently and brings more benefit by proper query management. Hence, a ticketing system boosts the productivity of small organizations to a great extent and helps them to gain more financial advantages.
Key Features of a Help Desk Software – Benefits for a Small Business
Categorization, prioritization, and routing of tickets
Customized notification and alerts based on specific trigger events
Ticket Management and Ticket Tracking
Seamless access to data on customer feedback stats and performance assessment
A large knowledge base to extract relevant information whenever required
Easy deployment and quick implementation
Improved decision making by a comprehensive report generation
Automation advantages and enhanced security benefits
The best support framework in terms of standards and service level agreements (SLAs)
A Support System eases the Customer Request Management and takes a business to the next level of growth by improving efficiency and efficacy of an organization.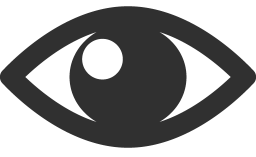 2022