While every company strives to drive innovation and improve the customer experience as much as they can, the greatest obstacle that each business faces are keeping a tab on the overall costs while making decisions.
Every business owner or a shareholder will have the same questions to ask: How do you plan to cut costs and increase the net profit? Most of a company's investments lie in the wages that they provide to their employees; the better the employees perform, the more will your company grow. In other words, your company's profits are directly proportional to the productivity of your workforce. How will your company perform if the coordination and productivity of your agents aren't good?
A helpdesk software helps reduce costs by improving the overall productivity. It has features that automate trivial tasks and facilitates coordination.
The Multi-channel Advantage:
Customers nowadays prefer using different channels to communicate. Without a multi-channel solution, it becomes difficult for agents to provide impeccable customer experience. A customer service representative will have to check FB, Twitter, and emails separately. This could seriously hamper productivity. Even if different agents are assigned to different channels, the agents will still need to coordinate with each other in order to understand a customer's history.
A helpdesk software streamlines the conversations of all customers in one place. The agent can now see the entire conversation of the customer, on various channels, in one place. This significantly improves agent productivity, and now the agents are able to better relate with the customers since they can see the entire customer history right in front of them.
A Knowledge Base:
Your agents' time is worth a lot. If they end up spending time on trivial queries then they will not be able to focus on the more important tasks at hand. A helpdesk software is equipped with a knowledge base that helps customers to search frequently asked questions so that they do not have to rely on customer representatives to resolve their queries. This can free your agents to work on things that actually contribute to the bottom line of your organization.
Automation:
The little things make a lot of difference. When hundreds of employees are working for you, the collective time that they spend on trivial things can make a whole lot of difference. A helpdesk software automatically routes, assigns and escalates tickets, which in essence can save a lot of your employees' time. This helps streamline the processes of your employees and helps them better coordinate with each other.
A helpdesk software can make a huge difference in the way your organization operates. A helpdesk software such as HelpinBox.io can streamline the work of all departments in your company, boost productivity and subsequently improve the overall ROI of your organization.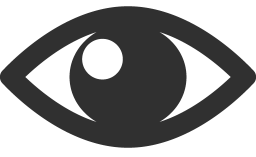 2355